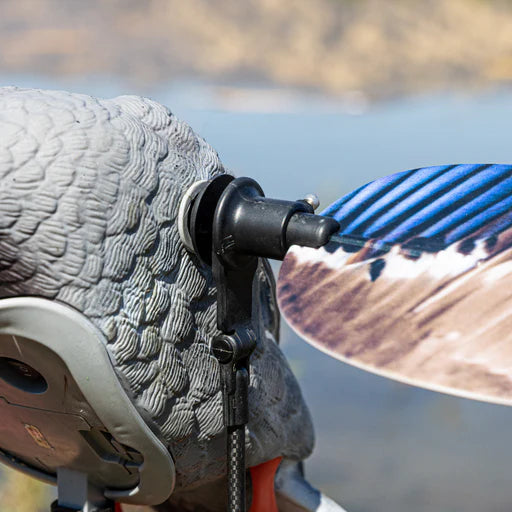 Hey there, fellow duck hunters! Listen up, because Bluebird Waterfowl has something epic in store for you - the Animator. Brace yourselves, because this spinning-wing-decoy conversion kit is about to take your hunting adventures to a whole new level of awesomeness!
Prepare to be blown away by the sheer greatness that is the Animator from Bluebird Waterfowl. This bad boy is built to withstand anything that Mother Nature throws at it, and it's so smart and intuitive, that you'll wonder if it spent time in Duck University. And guess what? Bluebird Waterfowl has your back with an unbeatable warranty, so you can hunt with peace of mind for years to come.
Industry experts are going quackers for the Animator, and it's not hard to see why. This innovative spinning-wing design is like magic on steroids. It's the secret weapon that will make those ducks fall head over tail feathers for your decoy setup. Make it even more irresistible by combining the Animator with legendary decoys like the Lucky Duck Mojo or Mojo. Get ready to witness water motion that'll make the ducks go "quack, quack, whoa!"
It's time to upgrade your duck-hunting game, my friends. Say goodbye to mediocre hunts and hello to duck-hunting greatness with the Animator from Bluebird Waterfowl. Don't be the one left behind in the duck-blind gossip - visit bluebirdwaterfowl.com and discover the Animator's quack-tastic powers for yourself.
Continue reading